Unlike many so called "natural" vitamin formulas, Biofilm Detox is comprised of no synthetic USP nutrients, but only contains wildcrafted food complexes, food extracts, and food concentrates. Wildcrafted foods are foods such as wild in nature or otherwise grown without the use of pesticides, preservatives, or herbicides. Biofilm Detox naturally contains potassium, carbohydrates, lipids, proteins (including all ten essential amino acids), and protein chaperones as found in the listed foods.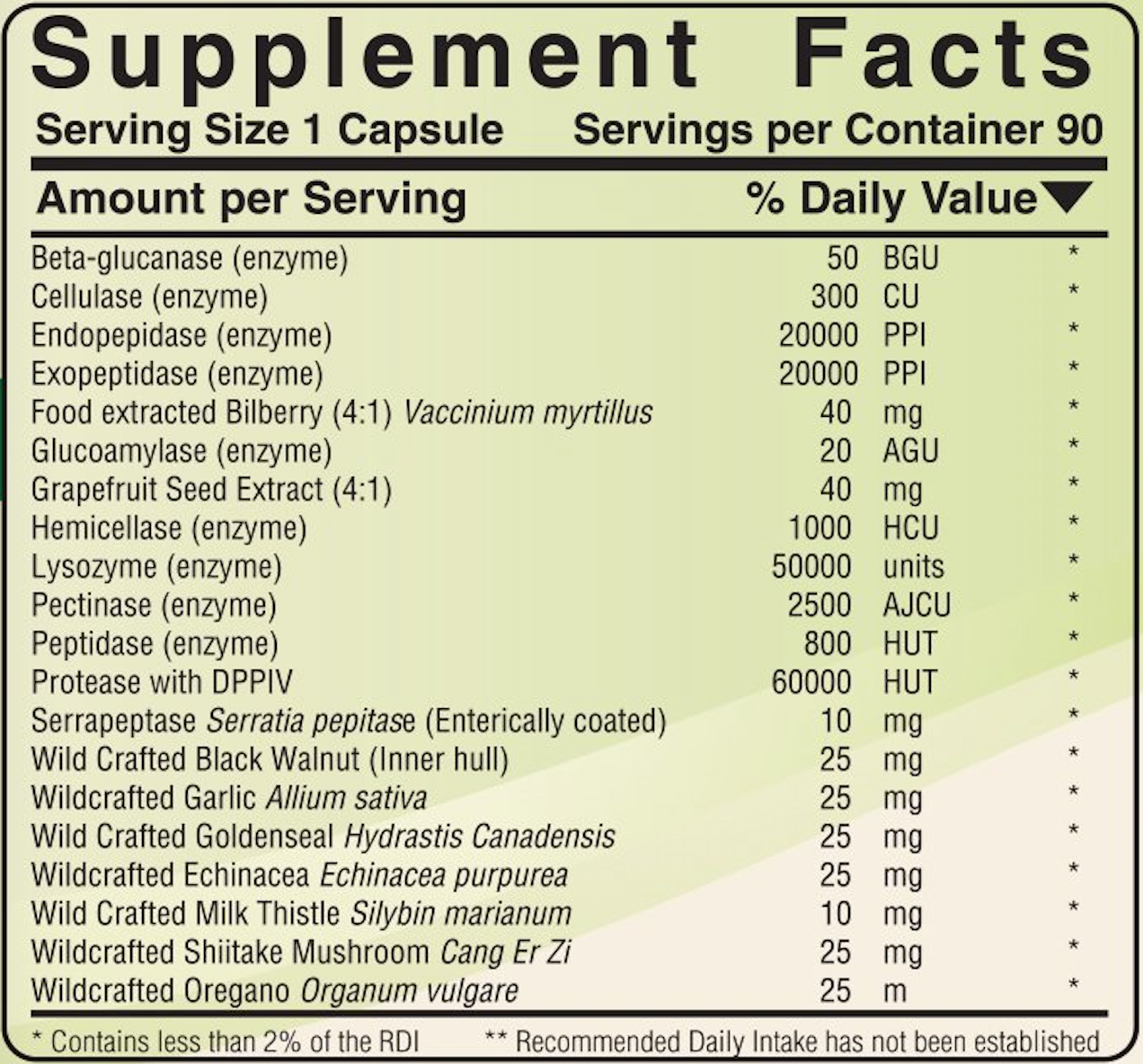 90 Tablets Gluten-Free Dietary Supplement 100% Food Nutrients Suggested use: 1-6 capsules per day or as recommended by your health care professional. Adjust usage according to nutritional lifestyle requirements.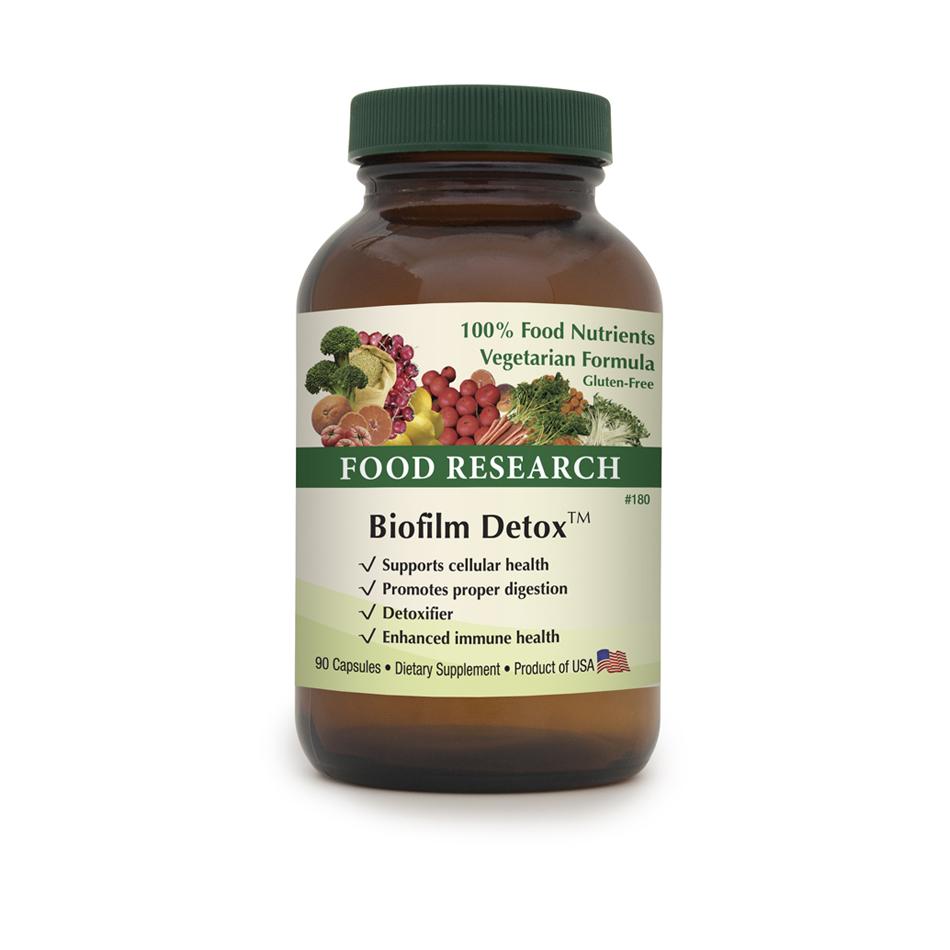 Some of these studies (or citations) may not conform to peer review standards, therefore, the results are not conclusive. Professionals can, and often do, come to different conclusions when reviewing scientific data. None of these statements have been reviewed by the FDA. All products distributed by Doctors' Research, Inc. are nutritional and are not intended for the treatment or prevention of any medical condition.